Duratec Phantom Review
Take a look at the Duratec Phantom and you'd struggle to see what is special about it. There are no outlandish tube shapes or go-faster gizmos or integrated whatnots. Even the paintjob is fairly conservative, yet Czech brand Duratec would argue the Phantom is genuinely revolutionary and not like any other bike out there.
The Phantom frame is constructed by hand in the Czech Republic from
100% carbon fibre, without a single metal component, and it is truly a one-piece monocoque – formed as a single piece without weld or join (most 'monocoque' frames are created from
several moulded sections bonded together).
Source: Cyclist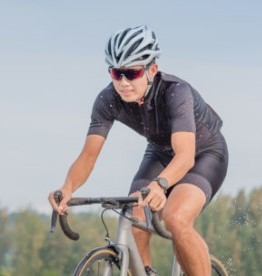 Tyler Corlis is a 25-year old Cyclist from Italy. He enjoys cycling and biking on a weekly basis, and has extensive experience in cycling for 100's KMs across Europe.